The Music of
Miguel Angel Maymón
(1912-1993)
Miguel's Danzas

'Linda Sangermeña'


instrumental version
orquestrated and performed by
Josie Maymón
in Yamaha sequencer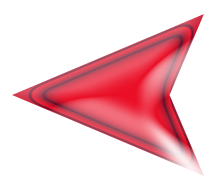 'Linda Sangermeña'
Piano performance by
Luciano Quiñones
Master Pianist
and expert
of the Puerto Rican Danza
Original draft score for 'Linda Sangermeña'


'Pretty girl from the town of San German'



The Danza is the classical music of Puerto Rico.
Said to be derived from the Cuban 'Danzón',
it is essentially piano music which became a 'dance',
just like the 'Minuet' became a dance in 17th Century Europe,
so did the 'Danza' in the Caribbean islands.

click on each image to magnify them, come back to this page clicking on the Back Button < of your browser
Copyright © Josie Maymón 2020
Copyright © Maymón-Rivera Succession 1993-2020
All Rights Reserved
All Content in these pages is Copyrighted Property
of above named owners.